Saturday the 10th of October is World Mental Health Day. It provides an opportunity to talk about the work related to mental health, and what needs to be done to make mental health care accessible for more people. This year, especially due to COVID-19, there is more need for this than ever.
The pandemic has been increasing the need for mental health care. According to a recent study, depression symptom prevalence was more than 3-fold higher during the COVID-19 pandemic than before. This means there is now a myriad of new individuals who need treatment, not to mention those who were already at increased risk before.
In addition, many of those who have been treated have incomplete responses to treatment for depression and anxiety even when combining psychotherapy along with traditional antidepressant medication: Patients who have failed to respond to 2 antidepressant trials only have about a 15% chance of responding to a third medication.
I have been providing mental health services to the community of Rockford in Illinois for 28 years. I know that one of the hardest parts about treating depression is this: Even though it is very clear to me what steps a person needs to take for meaningful changes in their life, their depression stands in the way of them taking any action. Everything is far too difficult, and it is hard for them to see that there is a way out of their depression.
That is why different kind of treatment options are needed to be considered. At Rockford Psychiatric Medical Services we offer a range of treatments so that we can match the right treatment with each person's needs. We have actively broadened our range of services: For example, we are the first clinic in Illinois to offer Nexstim SmartFocus® TMS for our patients.
And I could not be more excited to offer this advanced TMS technology to the Rockford region. Our patients have stated that after just several weeks of treatments, the black cloud of depression lifts and they begin to get a sense of optimism, motivation, and enjoyment in life again. It also becomes much easier to start engaging with therapist recommendations. Nexstim SmartFocus® TMS has dramatically helped my patients achieve responses, even in cases when patients have not responded well to 25 years of various medication treatments.
However, there are many patients in the United States who are not aware of these other treatment options that exist, or don't have access to them: Roughly half of the individuals seeking help for depression and anxiety are left with significant symptoms affecting their daily life and functioning.
We must do everything to underline the importance of building a society where mental health problems could be prevented earlier. For those who already suffer from depression, we should make all the treatment options available.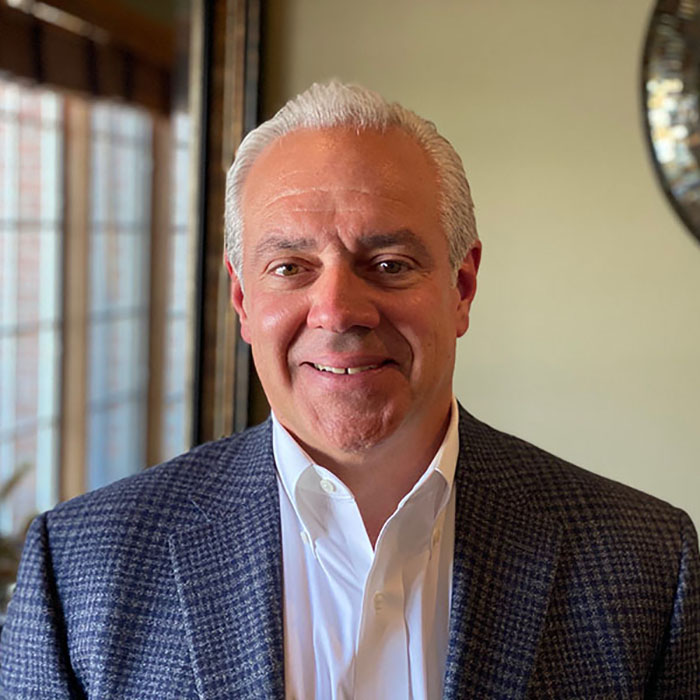 Dr. Giakas is President and CEO at the Rockford Psychiatric Medical Services in Illinois, United States.
The clinic provides psychiatric clinical services, expert psychopharmacology treatment, and mental health counseling. They have offered Nexstim SmartFocus® TMS Therapy since fall 2019. Before working in his private clinic, Dr. Giakas has worked for example at Yale University School of Medicine.