Nexstim has developed a world-leading non-invasive brain stimulation technology called SmartFocus®. It is a navigated transcranial magnetic stimulation (nTMS) technology that enables individual treatment and diagnosis of patients with severe brain diseases and disorders.
In transcranial magnetic stimulation, pulses of electromagnetic fields target and interact with specific brain regions from outside the head. SmartFocus® is the only truly personalized navigated TMS commercially available. It allows stimulation to be given with accuracy and precision in the millimeter range based on each patient's unique brain. Nexstim's SmartFocus® TMS technology is used in both neurosurgical diagnostics (NBS System) and in therapy (NBT® System). Over 210 NBS systems and over 60 systems that include the functionalities of an NBT® system have been delivered to facilities worldwide.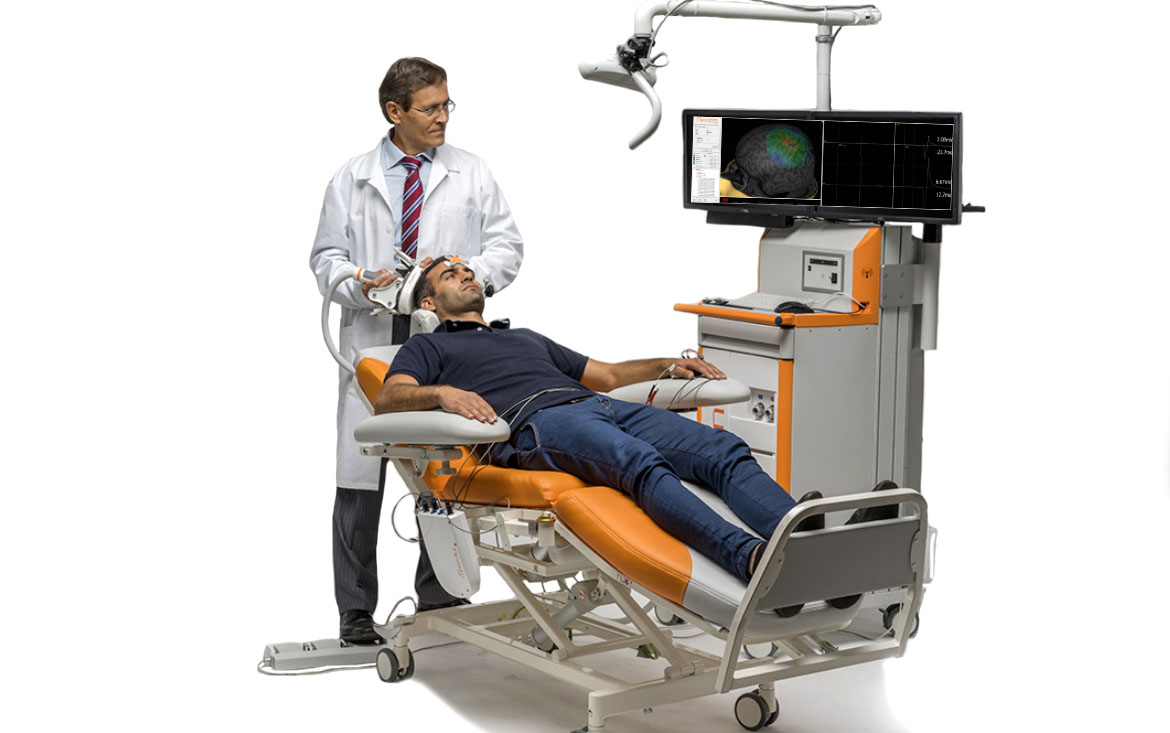 One of the most crucial pieces of information needed for neurosurgery is the tumor's or other brain lesion's location in relation to the essential functions and their connections in the patient's brain.
SmartFocus® nTMS mapping with Nexstim's NBS (Navigated Brain Stimulation) system is used when the tumor is thought to be close to important motor and language areas in the patient's brain. SmartFocus® brain maps are useful when deciding the treatment option.
Key authority approvals:
FDA approved for presurgical mapping of the speech and motor cortices of the brain.
CE marked for presurgical mapping of the speech and motor cortices of the brain.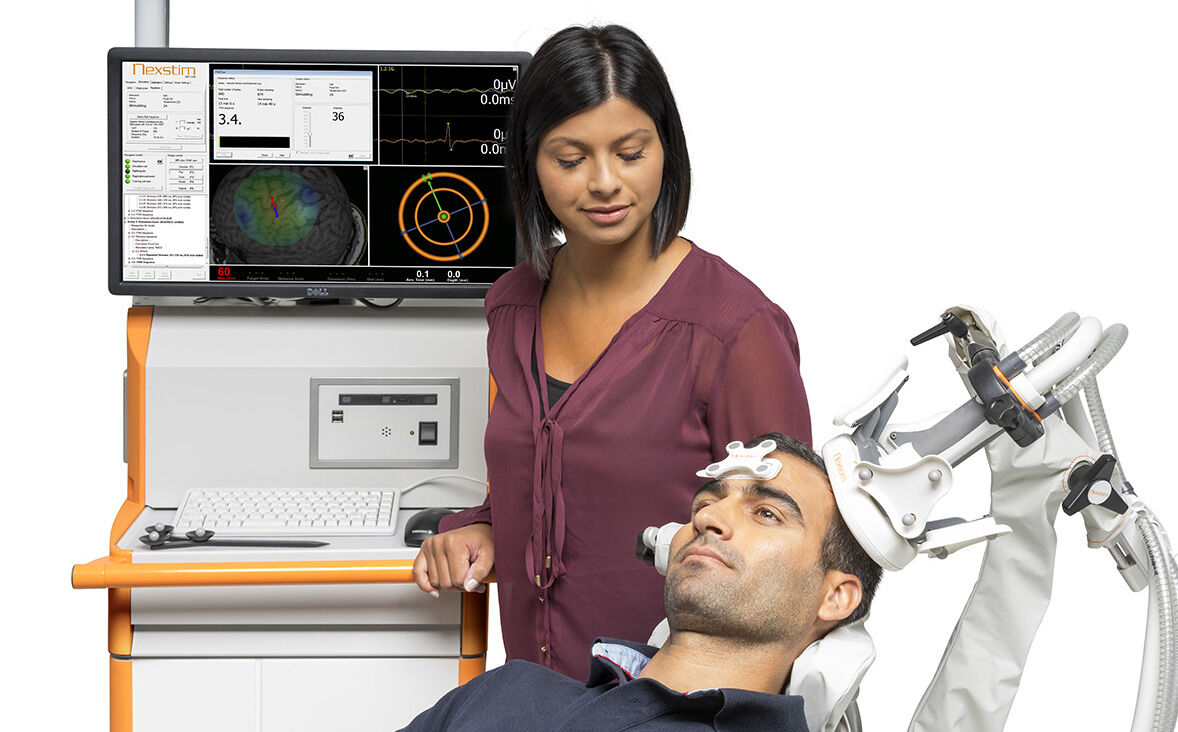 If pharmaceuticals are not working or a non-drug option is wanted, SmartFocus® nTMS conducted with Nexstim's NBT® (Navigated Brain Therapy) system might be the answer for treatment of major depressive disorder or for chronic neuropathic pain.
It is important that TMS targets consistently the right location in the patient's brain. We at Nexstim use the latest science – 3D brain imaging and proven navigation of the TMS – to be able to personalize the stimulation target and level for each patient and their unique brain anatomy.
Key authority approvals:
FDA approved for the treatment of major depressive disorder
CE marked for the treatment of major depressive disorder and chronic neuropathic pain.
Customers have the possibility of acquiring a system that has the functionalities of either an NBS or NBT® system, or a system combination that enables the delivery of both diagnostic and therapeutic applications in the same system.
Summary of CEO Statement FY 2022
"The year 2022 was record-breaking for Nexstim in terms of net sales, the operating profit and the profit for the period. Our total net sales in 2022 were EUR 9.5 (6.4) million, with an increase of 48.9%. Thanks to the strong growth, we recorded our first profitable financial year. Our operating profit was EUR 0.8 (-1.5) million, and our profit for the period was EUR 1.3 (-0.8) million.
The year was marked by rapid growth following the sale of a license for technology related to our NBT® system to Magnus Medical, Inc. Under this agreement, a license fee of around EUR 3.5 million was recognized during the first half of 2022. During the second half of 2022, our system sales decreased from 2021, mainly because of the delivery of prototype systems (around EUR 0.9 million) during the second half of 2021. Such deliveries of prototype systems were not made during 2022. I would like to thank Nexstim's customers, employees, partners and investors for helping us make a record-breaking year.
In line with our strategy until 2024, Nexstim continues to enable personalized and effective therapies and diagnostics for challenging brain diseases and disorders. Our strategy relies on strong growth in diagnostics and therapy. Growth and profitability development in our Diagnostics and Therapy Business play a key role in our efforts to minimize future equity needs on our journey towards sustained profitability.
Our system clearly differentiates from the TMS systems currently on the market that do not have navigation capabilities. In the future, the need for a navigation function is likely to be further emphasized in technology that could treat patients in hospital for severe, treatment-resistant depression (TRD) and possible suicidal ideation. This could potentially open a new TMS treatment market for Nexstim that is separate from the current treatment of patients with MDD. Getting more data on the patient treatment outcomes with the intensified accelerated treatment protocols is important for the strategic development path of our business.
We strongly believe that our work supports the growth of shareholder value over the long term, in the form of stronger competitive advantages, rapid growth, and better financial performance. While being optimistic about the future, we will continue to monitor the situation in Ukraine closely as we grow our business."
Mikko Karvinen, CEO
Page last updated: 20 April 2023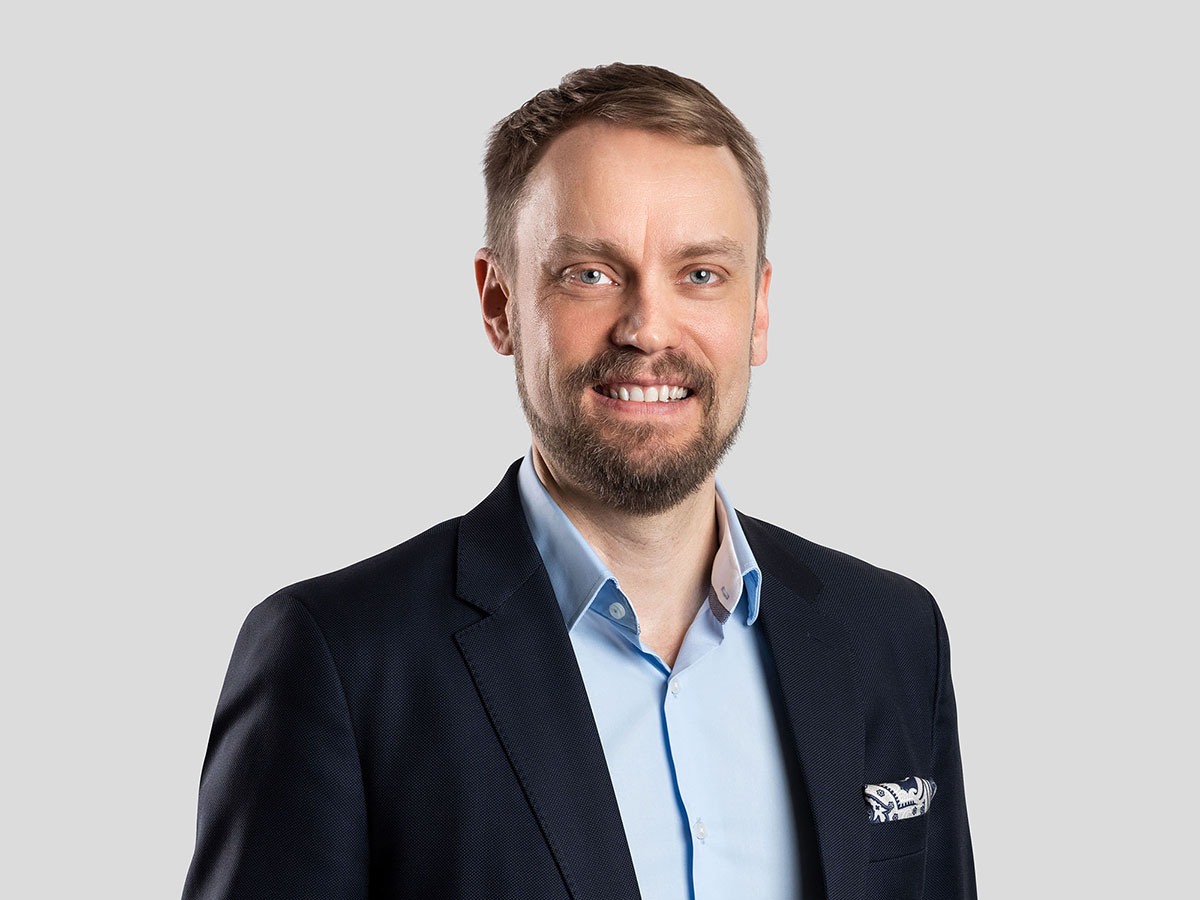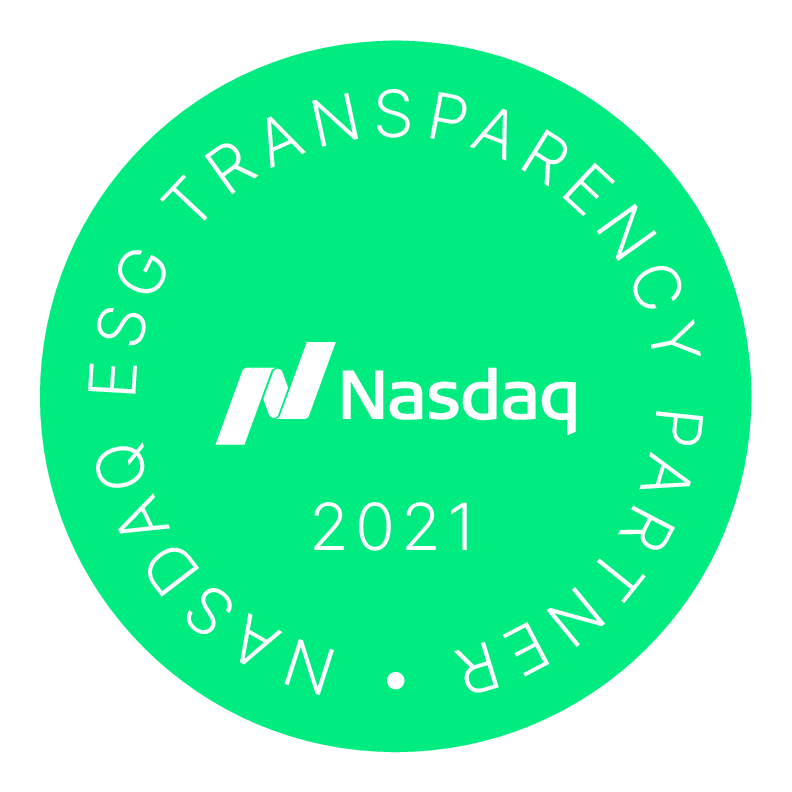 More Information for Investors