Nexstim's VP of Human Resources, Hanna Kotola, writes how Covid-19 has brought up a variety of deep feelings: sorrow, fear, anxiety but also joy of normal little things. It has also reminded us the importance of trust and company culture.
What a roller coaster ride of a year! As in many companies, at Nexstim we had to make quick and big actions to be able to survive last spring and I want to thank all of Nexstim stakeholders for their understanding and collaboration. Besides the savings measures, this year has also demanded high flexibility and innovativeness to be able to function in a new environment that did not allow for meeting people face to face – something that has been essential in a business like ours.
In our internal company presentations and meetings, we always emphasize that although we are a tech company, at the end of the day, our business is about people. It's about our customers, the people who use our systems. Their patients, for whose health Nexstim's technology may ensure better outcomes. Our investors who make many of our operations possible. And last, but definitely not least, our Team. The Nexstim work friends without whom and without whose expertise this company could not even exist.
In this context, and in the environment of healthcare systems and science, taking away the possibility to see people, and work side by side, seemed impossible at first. But we at Nexstim made it, and I'm proud to say that our teams quickly came up with new, mostly digital ways of working, some of which are to stay also in the future.
Trust is essential especially when working mostly remotely: Trust that each of us is taking care of his/her own responsibilities and that we can fully rely on each other. I am so happy that Nexstim has this kind of working culture – it cannot be taken as granted. And my dear work friends, you make this culture!
This year has also reminded us that it all comes down to the health of people. In a medical technology company like Nexstim, we obviously work all the time with things related to health. Although most of us do not directly work with patients, we all know what can happen when things get rough health-wise. Trust has had its role in this again: each of us has a responsibility towards others so we do not come to the office when we have even the smallest symptoms or a doubt of having caught the virus.
We are very keen to make sure that each one of our work friends are doing well. We try, for example, to encourage our employees to do some physical exercises every day. This year we organized a "polar night exercise challenge": During the dark days of November, we encouraged our Helsinki staff members to do something sportive for at least 30 minutes every day – the company would then make a donation based on the number of hours moved to a charity.
Our staff members also got to vote for a charity among three Finnish health related organizations. The winner was Mieli ry, a Finnish association that supports and promotes good mental health at all levels of society. As a small company, our Christmas donation was not huge, but in the spirit of our "polar night exercise challenge", it was made with a little sweat and delivered with great warmth.
After a year like this, supporting health feels even more important than before – no matter if it is the health of our family, work friends or of people who we don't even know. Also supporting a good, prospering, inspiring and trusting work culture is of great importance. As it is often said: happy employees bring eventually success to the company. I think we are in the right path — thanks to you my Nexstim colleagues.
<3 Ihanaa, Nexstim, ihanaa <3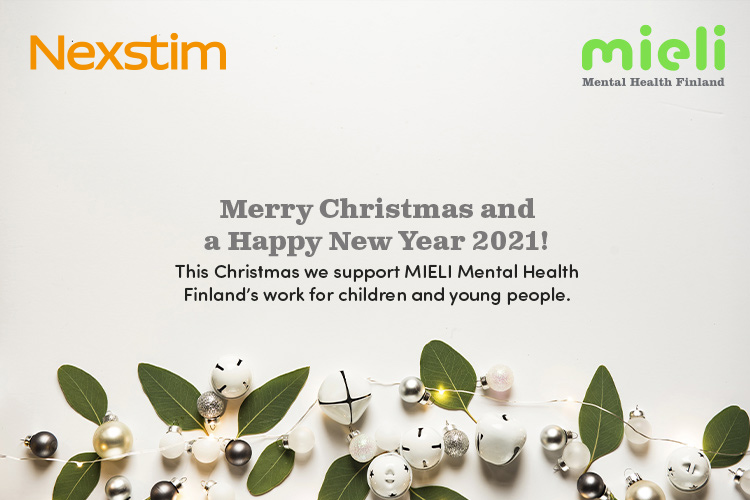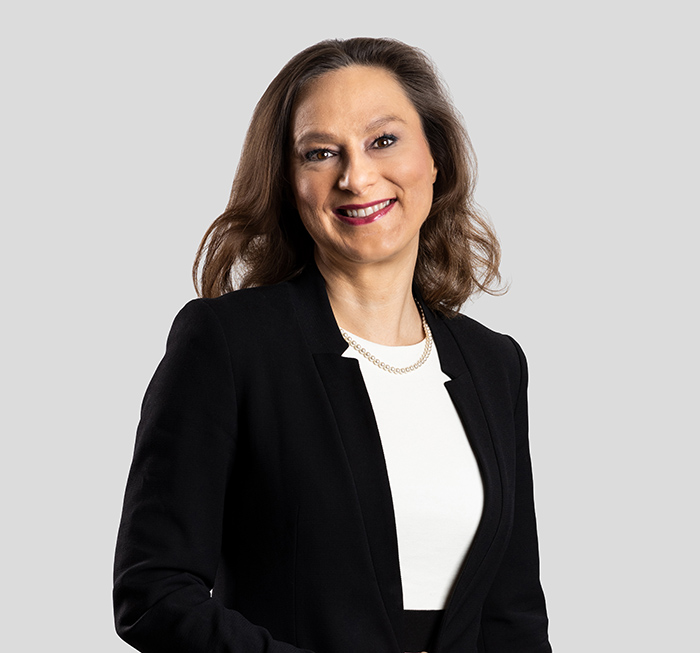 Hanna Kotola is the Vice President of Legal Affairs and Human Resources at Nexstim. She has a long experience from executive positions in international companies.
On her free time she enjoys long walks in the forests with her dog and all kinds of summer house activities: picking berries and mushrooms as well as kayaking. In the Covid times, she has been sitting in the sofa and knitting Islandic wool sweaters for her family.